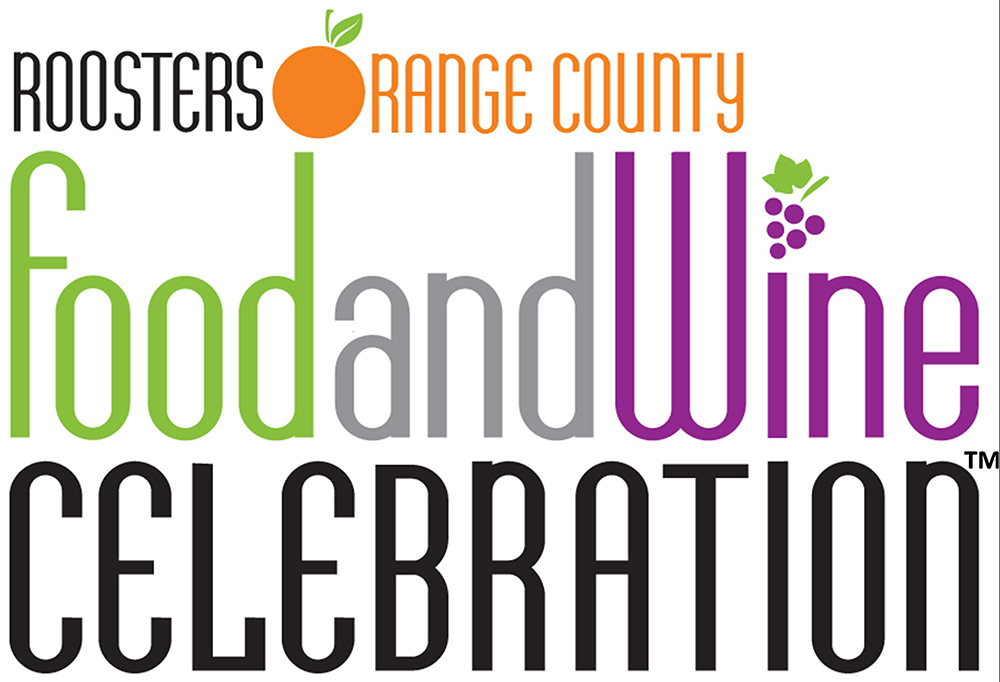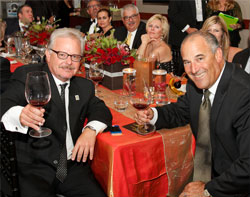 WINE CELEBRATION 
Sunday, April 19, 2020, 2:00 – 5:00 PM  
Sample premium wines from over 50 wineries, and meet passionate winemakers and winery representatives, offering practical knowledge and sharing their delicious wine. Taste a wide variety of delectable wine-worthy hot & cold hors-d'oeuvres and delicious desserts. VIP Ticket allows 1-hour early entry at 1 pm.
LOCATION:
Old Ranch Country Club
3901 Lampson Ave, Seal Beach, CA 90740
CONTACT TO PARTICIPATE, EXHIBIT AND MORE INFORMATION
Penny Strenger
Email: ocroosters@cox.net
Randy Fine, Chairman 949-230-5009 randy@finetele.com
THE CHEFS EXPERIENCE
Sunday, April 26, 2020, 4:30 PM
An unforgettable dining experience of fine wine and delectable chef creations. This celebration offers guests a sumptuous gourmet five-course meal paired with fine wines, prepared table-side by one of our premier Orange County chefs. Cooking alongside their peers, these talented culinary artists go all-out to impress their guests and each other! Inspired table designs, cuisine fit for royalty, exquisite wines perfectly paired for each course and five-star "white glove" table service. This event also includes musical entertainment, an extensive upscale live and silent auction and an after-party with the chefs.
LOCATION:
Old Ranch Country Club
3901 Lampson Ave, Seal Beach, CA 90740
CONTACT FOR MORE INFORMATION
Randy Fine, Chairman 949-230-5009
Email: randy@finetele.com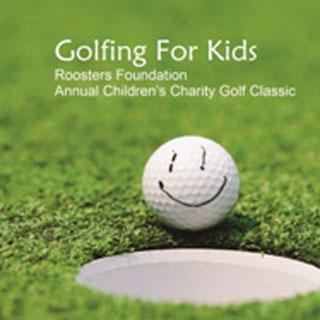 GOLFING FOR KIDS
Annual Children's Charity Golf Classic
Thursday, October 10, 2019, 12:30 PM
LOCATION:
Oak Creek Golf Club, One Golf Club Dr, Irvine, CA 92618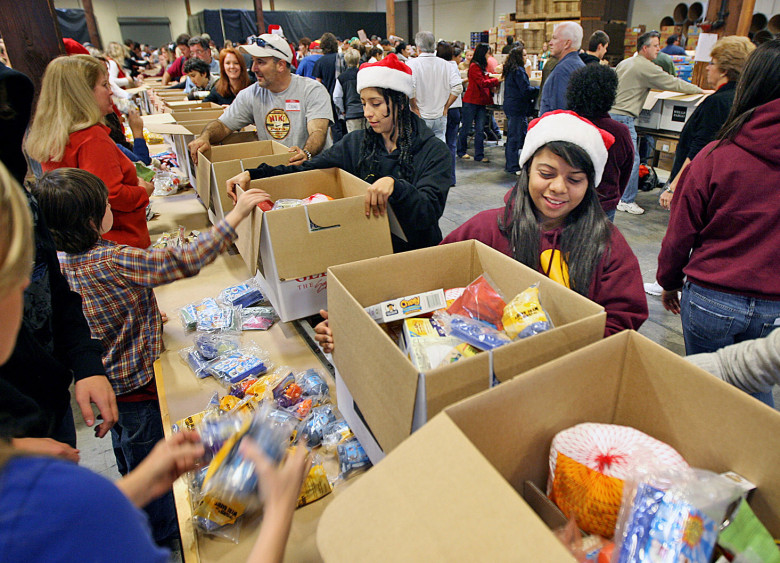 THE ROOSTERS ANNUAL FOOD DRIVE
Saturday, December 15, 2018, 8:30 am – 11:00 am – Set up an assembly line and repackage fresh produce and toys.
Sunday, December 16, 2018, 8:30 am – 12:30 pm – Assemble and fill 2,000 boxes of food and clean up area.
Roosters Foundation of Orange County will fill 2,000 boxes of food with a turkey, fresh produce, dry and canned goods to feed a family of 8-10 people a holiday dinner. They will be distributed to 23 non-profit groups who give them to very needy families they support locally in Orange County. We welcome you and thank you for your interest in helping us. Information will be forthcoming on how to RSVP for the Food Drive. A maximum of 200 volunteers will be allowed, including 25 kids ages 7-13 in Izzy's Corner and 175 adults, ages 14+.
Send an email request to be added to the list when we send an email to RSVP.
LOCATION:
Second Harvest Food Bank of Orange County – 8014 Marine Way, Irvine, CA 92618
CONTACT FOR MORE INFORMATION:
Dan Stone 714-310-4162
Email: Dan@MortgageFeeCoach.com