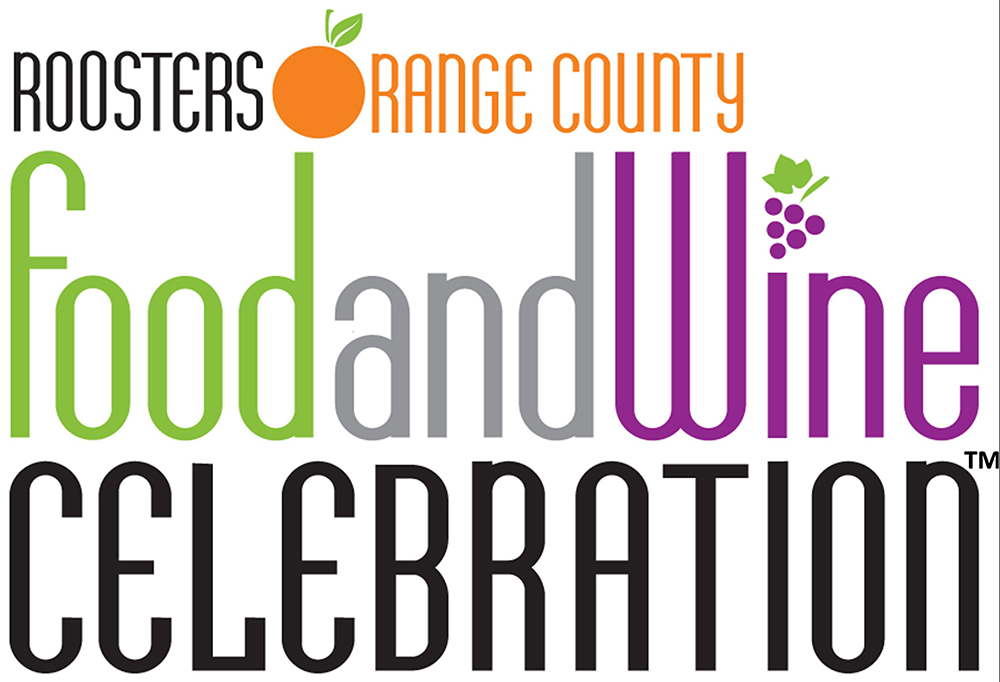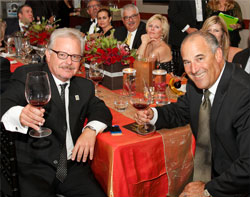 WINE CELEBRATION
Saturday, August 27, 2022 3pm-6pm (VIP 1-hour early entry @ 2pm)
NEW LOCATION: Argyros Plaza – Segerstrom Center for the Arts
600 Town Center Drive, Costa Mesa, CA 92626
Sample premium wines and spirits, and meet passionate winemakers and representatives, offering practical knowledge and sharing their delicious wine. Taste a wide variety of delectable wine-worthy hot & cold hors-d'oeuvres from local restaurants and delicious desserts. Sip, swirl, order wine, and bid on auction items.
CONTACT TO PARTICIPATE, EXHIBIT AND MORE INFORMATION
Penny Strenger, ocroosters@cox.net
THE CHEFS EXPERIENCE
Sunday, October 23, 2022, 4:30 pm
An unforgettable dining experience of fine wine and delectable chef creations. This celebration offers guests a sumptuous gourmet five-course meal paired with fine wines, prepared table-side by one of our premier Orange County chefs. Cooking alongside their peers, these talented culinary artists go all-out to impress their guests and each other! Inspired table designs, cuisine fit for royalty, exquisite wines perfectly paired for each course, and five-star "white glove" table service. This event also includes musical entertainment, an extensive upscale live and silent auction, and an after-party with the chefs.
LOCATION:
Old Ranch Country Club
3901 Lampson Ave, Seal Beach, CA 90740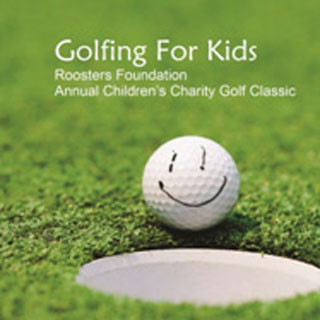 GOLFING FOR KIDS
Annual Children's Charity Golf Classic
DATE: Wednesday, September 21, 2022
TIME: 1pm shotgun start
This year, the Roosters Foundation will be one of two charity beneficiaries of the South County Classic.
The South County Classic – Presented by the William Ross Family Foundation is a partnership event benefiting the Myasthenia Gravis Foundation of America as well as the Roosters Foundation of Orange County.  We have combined a National specialty disease organization with the premier specialty non profit for supporting childrens charities in Orange County.  
This Scramble format event will include on course competitions, BIG BOARD RAFFLE opportunities, drinks and treats on course as well as a dinner. All the fun begins with registration at 11:30 AM and a 1:00 PM shotgun start.
LOCATION: Tijeras Creek Golf Course in Rancho Santa Margarita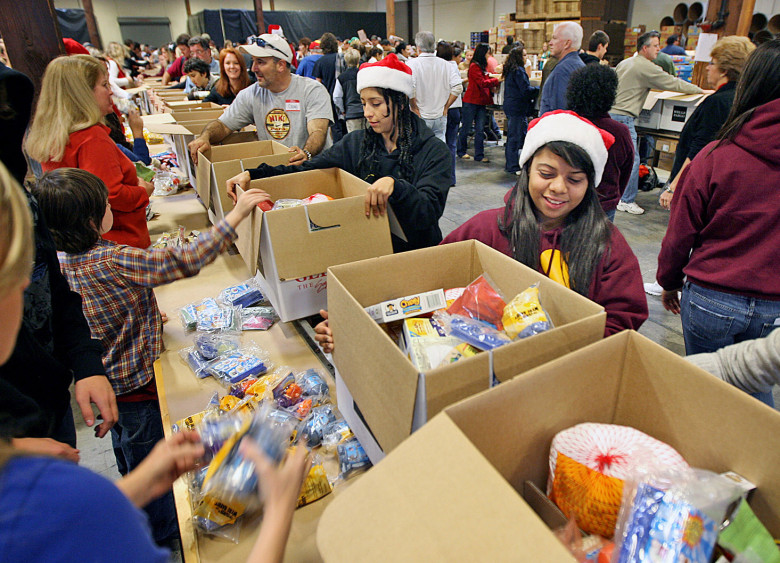 Roosters Feeding OC Families Program
The Roosters Foundation changed our annual Food Drive event in 2019 to an ongoing event throughout the year. The new Adopt-A-Kitchen events create 1,000 NUTRITIONAL MEALS at each event for kids and families in Orange County, distributed by our charity partners during the year. (We have already sponsored 4 events and distributed the meals to families and have many more planned for the remainder of 2019.)
What: The events are a fun afternoon of culinary team building, wearing aprons, sorting, peeling, cutting, slicing, mixing, simmering and cycling through various prepping to place the cooked food into quart containers or aluminum pans to feed a family of 8. It is teaching some to cook and prepare food, while others mentor and give back to those less fortunate.
When: Each event is on a weekday, usually starting at 11:45 AM through 4 PM – scheduled dates are listed below, with additional dates to be determined and scheduled upon requests by individual and groups.
Cost: Free to you. The Roosters Foundation donates $2,500 to Bracken's Kitchen for the use of their facility, including chef and assistants supervision.
Location: Bracken's Kitchen, 13941 Nautilus Dr, Garden Grove, CA 92843.
Storage and Distribution: Once the 1,000 meals are created, the meals are frozen and stored for up to 6 months. Then, we connect to our charity partners in OC to offer the meals, scheduling pickups and serving the community.
Volunteers: You do not need to be a chef to volunteer for this event. Anyone 12 years or older can volunteer their time (kids, receive volunteer credit for school requirements). If age 12-15, parental supervision is requested. Maximum of 20 volunteers. You must RSVP to attend. We accept single volunteers, as well as groups. Bring your friend, neighbor, family member, etc.
Roosters: Usually 1-5 Rooster member volunteers attend each event.
You must reserve your spot to be included through Eventbrite. See available dates below.
Email: Dan Stone, Dan@MortgageFeeCoach.com, call or text 714-310-4162 for additional questions or to schedule your own event.
Unfortunately, we will not be scheduling our yearly Food Drive event at Second Harvest of OC. The Adopt-A-Kitchen has replaced this Food Drive event. We will be creating a similar number of meals through Bracken's Kitchen, and creating more nutritious meals that are ready to serve or keep frozen for up to 6 months and provide the meals to our charity partners.
Volunteer dates available: 
Search www.eventbrite.com for Roosters Foundation 1,000 meals.
Thanks for volunteering, Dan Stone, Food Drive Chairman Roosters Foundation